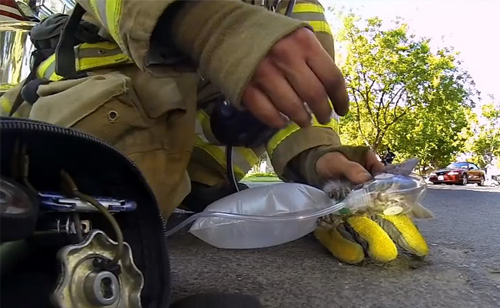 Watch this dramatic footage as a helmet camera captures the rescue and resuscitation of a tiny kitten from a burning house.
As reported by Best Online Videos:
In June of this year, firefighter Cory Kalanick of Fresno, California was searching for salvage in a burned home and found a lifeless kitten.

Cory grabbed the kitten, gave it an oxygen mask and poured water on its fur. Within 15 minutes the kitten began moving and meowing again.

The entire rescue was captured on Kalanick's GoPro, and featured by the company in their latest video.
You can watch this dramatic clip below:
(Visited 143 times, 1 visits today)