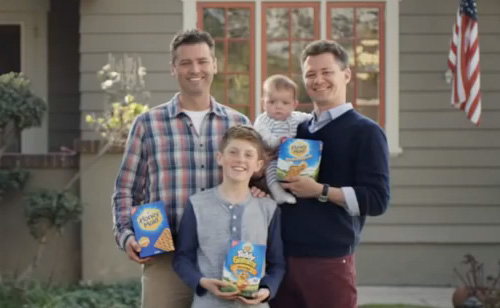 Ever since Cheerios struck gold with an ad last year featuring an interracial family, companies have been striving to reach out to families of all kinds.
Cheerios even did a follow-up ad you can see here.
This new ad from Honey Maid entitled "This Is Wholesome" hits the mark in a big way, using dads of all kinds.
The ad features straight dads, gay dads, single dads and interracial parents.
Watch this inspirational ad, below:
(Visited 16 times, 1 visits today)