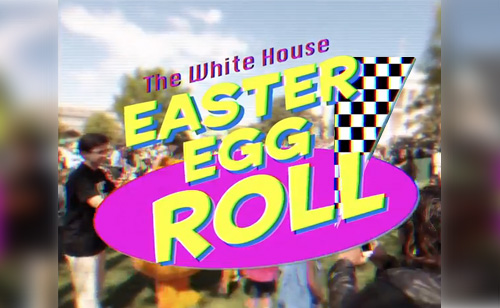 The White House is promoting its 2014 Easter Egg Roll using a 90s sitcom styled promo clip with Jim Carrey and Ariana Grande.
On April 21, the President and the First Lady will host the 2014 White House Easter Egg Roll on the White House South Lawn. The event will feature live music, sports courts, cooking stations, storytelling and, of course, Easter egg rolling.

To learn more about the Easter Egg Roll and keepsake eggs visit http:/www.WH.gov/EasterEggRoll.
You can watch the promo, below, from the First Lady's Let's Move YouTube page.
(Visited 14 times, 1 visits today)