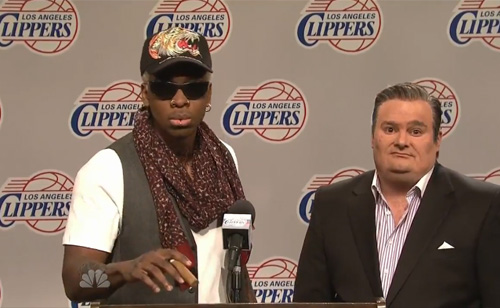 Saturday Night Live took on the Donald Sterling scandal this week.
I guess it was inevitable that SNL would take on the recent controversy surrounding Sterling. Better yet, their take was complete with Sterling, NBA commissioner Adam Silver, Dennis Rodman and more.
You can watch the clip, below, from SB Nation.
(Visited 15 times, 1 visits today)