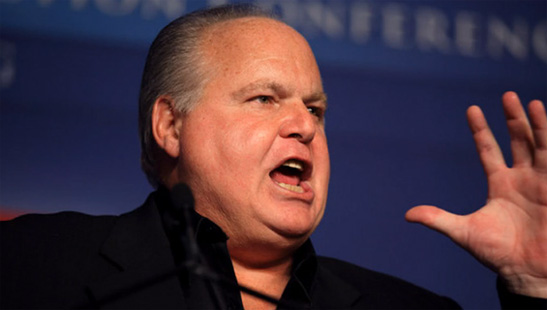 This Wednesday, Rush Limbaugh claimed that Senator Thad Cochran's primary win over his Tea Party rival in Mississippi was due to "black Uncle Tom voters."
Cochran was able to "beat back a spirited challenge from State Senator Chris McDaniel, triumphing in a Republican runoff and defeating the Tea Party in the state where the movement's hopes were bright," according to The New York Times.
The New York Times went on to report that Cochran's win was "powered in part by African-Americans in areas of north Jackson whose turnout shattered that seen in those precincts in the primary," adding that
It was an extraordinary end to a wild campaign, with a Republican standing up for the rights of black Democrats, and with Tea Party groups from the North, especially the Senate Conservatives Fund, crying foul.
TRANSCRIPT:
I wonder what the campaign slogan was in Mississippi the past couple days. Uncle Toms for Thad? 'Cause I thought it was the worst thing you could do as an African-American. Voting for a Republican is absolute worst thing you could do, but somehow they were made to believe that voting for old Thad would be fine and dandy. And why? Well, 'cause they were told that Thad's done a lot for black people in Mississippi.

It must be the first time they've been told that. It was nine percentage points. Insider Republicans in the Senate bought nine percentage points, eight or nine percentage points from the black Uncle Tom voters in Mississippi. (interruption) Well, isn't what they call Clarence Thomas? Condoleezza Rice? They call 'em Uncle Toms, the Republicans. These guys had voted for Thad? Uncle Toms for Thad.
(Visited 9 times, 1 visits today)