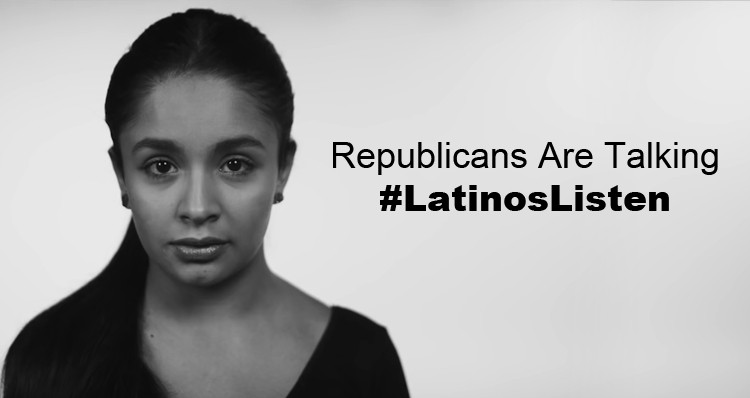 Republican presidential hopefuls are talking about Latinos and Latinos are listening.
Republican presidential front-runner Donald Trump launched his campaign accusing Mexico of "bringing their worst people" to the United States, claiming "they're bringing drugs, they're bringing crime, they're rapists, and some I assume are good people but I speak to border guards and they tell us what we are getting."
Ted Cruz has defended Trump's outrageous comments, telling Fox News that he doesn't owe Latinos an apology. As The New York Times reports, "Bobby Jindal of Louisiana went further, saying mayors of sanctuary cities — where local law enforcement officials decline to cooperate in federal deportations — should be arrested as accomplices when illegal immigrants commit felonies." Several of Trump's Republican rivals have "echoed his call to end automatic citizenship for the American-born children of undocumented immigrants, repealing a constitutional right dating from the Civil War era."
Most recently, Ohio Gov. John Kasich became the latest Republican presidential hopeful to draw attention for an apparent generalization related to Latinos when he told a story last week about a note left for him by a Latina hotel maid. "A lot of them do jobs that they're willing to do, and that's why in the hotel you leave a little tip," Kasich remarked, according to the Los Angeles Times.
The Guardian reports that anti-Latino rhetoric "resonated with some of the Republican Party's most passionate voters," creating a disconnect between conservatives and Hispanic voters:
Not since the 2004 re-election campaign of President George W Bush has a Republican presidential candidate earned as much as 40% of the Hispanic vote. Mitt Romney got a dismal 27% in the 2012 contest against President Barack Obama.
Denise Oliver Velez of Daily Kos reported this weekend that:
Republican presidential candidates have been making racist remarks about Latinos in the U.S., and they aren't falling on deaf ears. Those same candidates choosing to skip July's National Council of La Raza conference in Kansas City—which was attended by Democrats Hillary Clinton, Bernie Sanders, and Martin O'Malley—didn't go unnoticed. Acting as if Latinos don't matter in U.S. elections is not only bad politics, it is the height of political stupidity. Latinos listen.
As Velez reports, Latinos are listening AND they are taking action in the form of registering Latinos to vote. The Latino Victory Project, "a movement that builds power in the Latino community," is "calling on Hispanics to stand up to presidential candidates" and has released a video in English and Spanish encouraging Latinos to register to vote.
The video features actors repeating racist, anti-Latino comments made by Republican presidential hopefuls this year along with a call for Latinos to register to vote. You can watch the English version, below, and can go here for the Spanish version.
(Visited 12 times, 1 visits today)