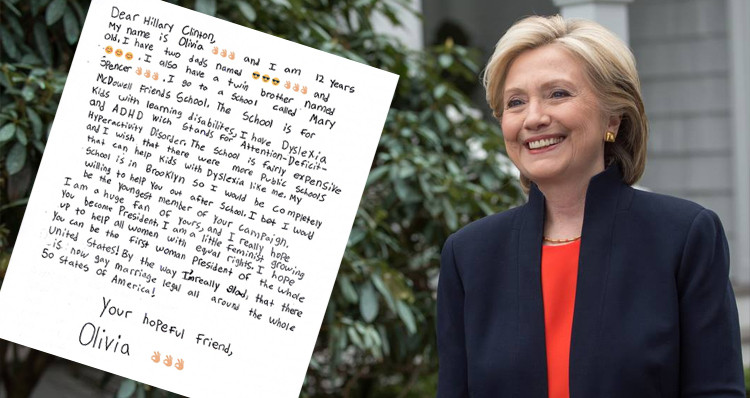 Meet Olivia: a 12-year-old feminist who wants to grow up in a world where women are treated equally.
Olivia wrote a letter to her favorite politician that will melt your heart:
Dear Hillary Clinton,
My name is Olivia *** and I am 12-years-old. I have two dad's named *** and ***. I also have a twin brother named Spencer ***.
I go to a school called Mary McDowell Friends School. The school is for kids with learning disabilities. I have Dyslexia and ADHD wich [sic] stands for Attention Deficit Hyperactivity Disorder. The school is fairly expensive and I wish that there were more public schools that can help kids with Dylexia like me. My school is in Brooklyn so I would be completely willing to help you out after school. I bet I would be the youngest member of your campaign.
I am a huge fan of yours, and I really hope you become President. I am a little feminist growing up to help all women with equal rights. I hope you can become the first woman President of the whole United States.
By the way, I'm really glad that there is now gay marriage legal all around the whole 50 states of America!
Your hopeful friend,
Olivia ***
Clinton posted the letter on her website along with this awesome response:
Thank you for writing to me; it put a smile on my face. … Please know that I join your dads in cheering you on for great success. Keep up the great work, always care deeply about what you believe in, and never stop reaching for the stars!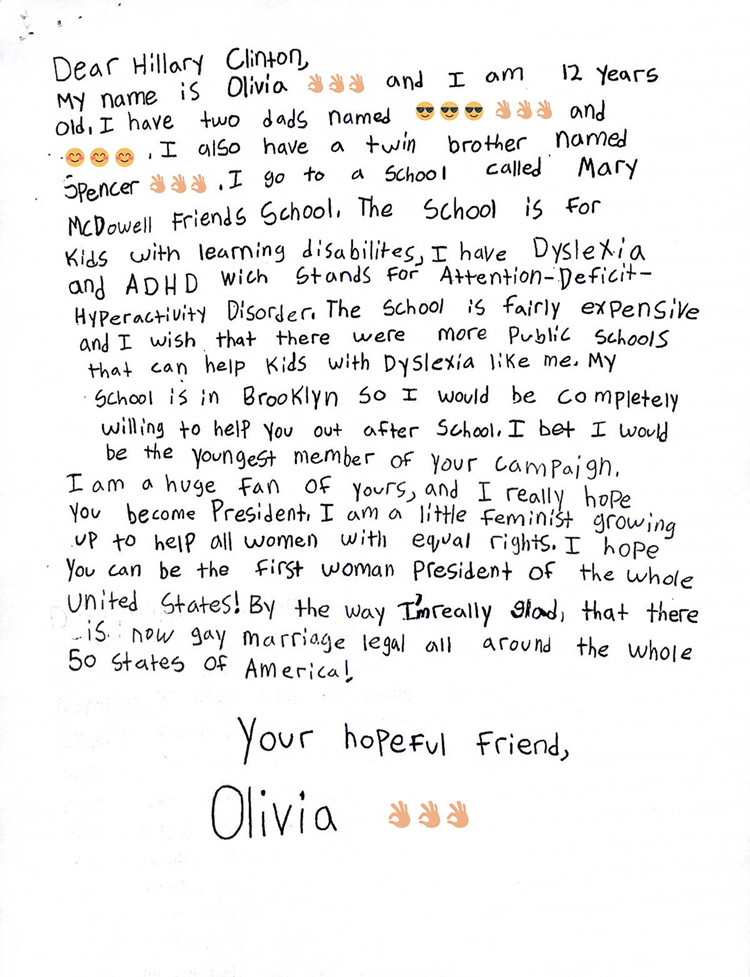 (Visited 60 times, 1 visits today)