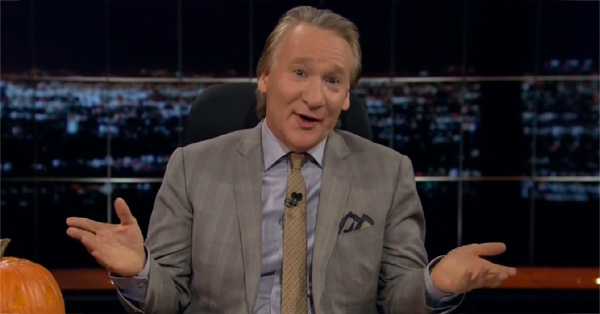 As the Los Angeles Times reports, "there's a special kind of irony emanating right now from the UC Berkeley campus. A group of offended students is trying to get the political satirist Bill Maher banned as the school's winter graduation speaker, even as the campus is commemorating the 50th anniversary of the Free Speech Movement."
However, the university issued the following statement, in part:
The UC Berkeley administration cannot and will not accept this decision, which appears to have been based solely on Mr. Maher's opinions and beliefs, which he conveyed through constitutionally protected speech. For that reason Chancellor Dirks has decided that the invitation will stand, and he looks forward to welcoming Mr. Maher to the Berkeley campus.
A student group called the Californians, which organizes school events, had originally arranged for Maher to speak, but tried to rescind the offer after student backlash over some of Maher's statements, according to CBS News.
As Huffington Post reported, a Change.org petition was launched last week "by a student government leader and members of the campus advocacy group Middle Eastern, Muslim and South Asian Coalition chastised Maher as a "a blatant bigot and racist" for comments he made earlier this month on his show. On the program, he described Islam as 'the only religion that acts like the Mafia, that will [f***ing] kill you if you say the wrong thing, draw the wrong picture or write the wrong book.'"
Maher responded to the controversy on "Real Time With Bill Maher" Friday night, stating:
So here is my final plea to you liberal, in the truest sense of the word, college students – not just at Berkeley, but all over the country – please, weigh in on this. My reputation isn't on the line. Yours is.
You can watch his remarks, below:
(Visited 45 times, 1 visits today)