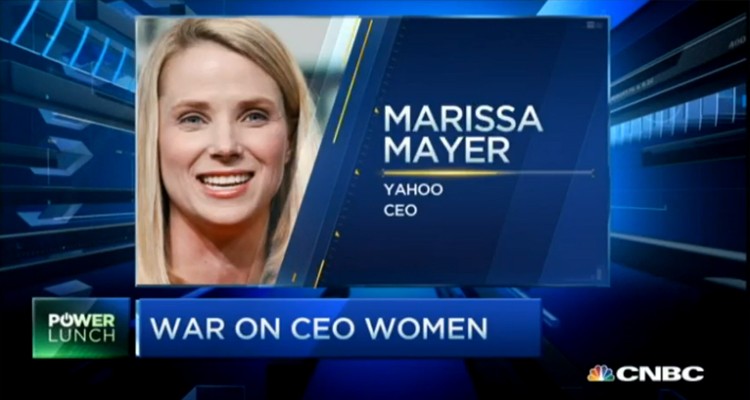 In the CEO battle of the sexes, women are the clear-cut winners.
NBC News reports that a new analysis by Bespoke Investment Group shows that the "few women" who are running S&P 500 companies are "easily outperforming their male counterparts."
According to the report by NBC News,
Checking performance of women as a group showed that their companies have posted an average 19.5 percent stock gain over the past year, compared to 14.9 percent in companies that men run. Of course, the sample size is, to say the least, limited—just 24 companies in the index are run by women, with the other 476 by men—but still can be instructive. Consider also that three of the top 25 companies in the Russell 3000 small- and mid-cap combined index were companies run by women. Conversely, none of the companies in the bottom 25 were female-helmed.
Bespoke Investment Group pointed out that difference in a tweet posted on Wednesday:
S&P 500 companies with female CEOs have outperformed S&P 500 companies with male CEOs over the last year (19.5% vs 14.9%).

— Bespoke (@bespokeinvest) February 11, 2015


Noting that "Women make up 4.6% of the CEOs of S&P 500 companies, but across the US, they only represent about 3.5% of CEOs," and that "According to a 2014 Credit Suisse report, that puts the US behind the global average of 3.9% of companies being led by women,"  Business Insider concludes that
All of this seems to support a line oft-repeated by women of Wall St.: 'Lehman Brothers would still be alive today, if it had been Lehman Sisters.'
You can watch an engaging report by CNBC discussing whether women CEOs are being unfairly targeted by activist investors.
(Visited 159 times, 1 visits today)