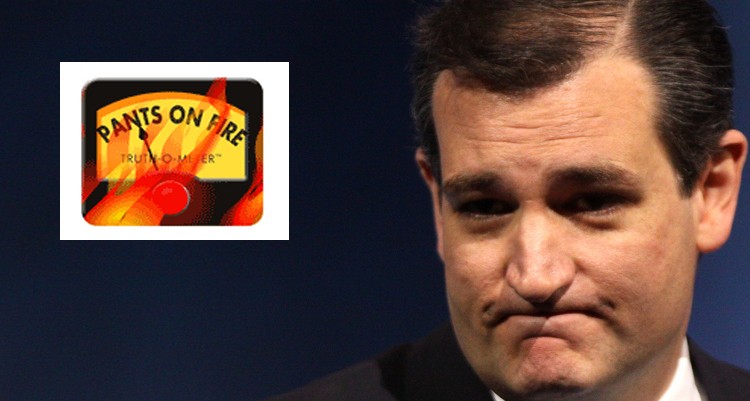 Tea Party favorite Texas Senator Ted Cruz announced his candidacy for the Republican presidential nomination on Monday despite having one of the highest (if not the highest) Politifact track records for telling publicly asserted falsehoods – lies.
As reported on his Politifact page, 44 public statements were analyzed with the following results: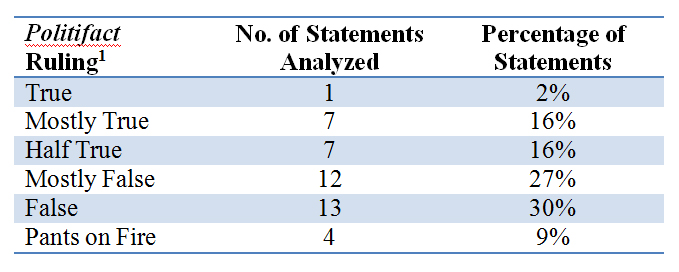 As The Daily Beast reports, Cruz's record for telling lies is second only to Dr. Ben Carson who has a 100% "pants on fire rating." However, Liberals Unite rates Cruz as number one liar as Politifact has only rated one statement of Carson's so far, that people choose to be gay.
---
FOOTNOTE:
You can click on the hyperlinks, below, to see all of Cruz's statements for that ruling.
(Visited 100 times, 1 visits today)