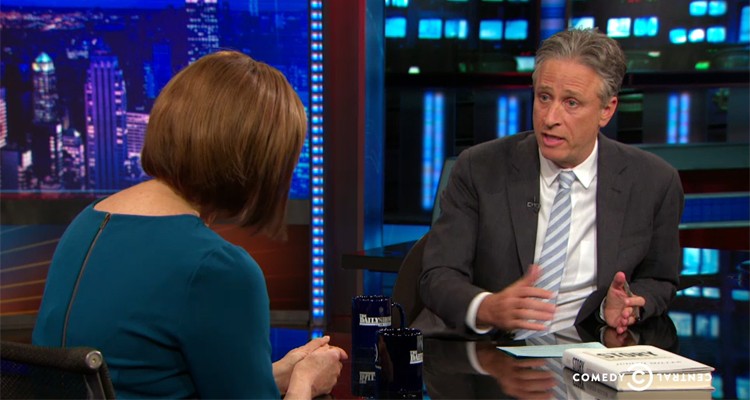 Jon Stewart grilled noted New York Times reporter Judith Miller on Wednesday for her coverage of the "alleged" weapons of mass destruction in Iraq that led up to the war there.

Stewart began The Daily Show interview reminding Miller that "my feeling has always been – and you probably know this about me – is that I believe that you helped the administration take us to, like, the most devastating mistake in foreign policy that we've made in, like, 100 years."
Miller, who was there to promote her new book, "The Story: A Reporter's Journey," tried to make the case that she was only reporting information she had received from intelligence sources that had been reliable in the post.
Stewart wouldn't back off, however, responding that "the idea that this all happened in a vacuum seems naive to me," adding "there was a momentum to take us to war — something took us to war in Iraq."
Miller also tried to explain that others at the time, such as Hillary Clinton and John Kerry, had been misled about Iraq's weapons of mass destruction as well to which Stewart responded "idiocy is bipartisan."

Stewart ended the conversation, stating:
Obviously, we're never going to see eye to eye on it. I appreciate you coming on the program. These discussions always make me incredibly sad because I feel like they point to institutional failure at the highest levels and no one will take responsibility for it. They pass the buck to individual other than themselves. It's sad.

I think they point to intelligence failures that I still worry about every day because we're still relying on the same intelligence communities to give us information about Iran, North Korea, Pakistan and the other countries we have to deal with.

Hopefully, given the same effort, we'll get to invade all of them soon.
You can watch the two-part interview, below. The battle begins right from the start and continues on throughout both segments.
(Visited 33 times, 1 visits today)