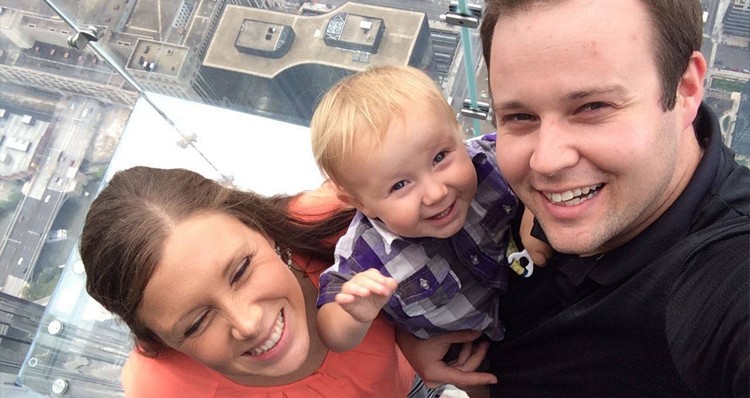 Publicly disgraced, television reality star Josh Duggar admitted to leading a "double life" and being "unfaithful" to his wife in a statement published on the Duggar family website on Thursday.
Duggar has been mired in scandal after scandal since admitting in May to molesting five girls including his sisters while in his teens.
The statement came in the wake of revelations earlier this week that he had two subscriptions to the Ashley Madison web site, the purpose of which is to provide a myriad of ways to cheat on your spouse.
The statement did not specifically mention the Ashley Madison website, but he did admit that his actions made him "the biggest hypocrite ever."
NBC News reports that Josh edited the first version of the statement, that the original included the first version said:
While espousing faith and family values, I have secretly over the last several years been viewing pornography on the internet and this became a secret addiction and I became unfaithful to my wife.
The statement began with the following message from Josh's parents, Jim Bob and Michelle Duggar who wrote:
Please see the statement below from our son Josh regarding recent media stories about him. When we learned of this late last night our hearts were broken. As we continue to place our trust in God we ask for your prayers for Josh, Anna, our grandchildren and our entire family.
Josh's statement, read in full:
I have been the biggest hypocrite ever. While espousing faith and family values, I have been unfaithful to my wife.

I am so ashamed of the double life that I have been living and am grieved for the hurt, pain and disgrace my sin has caused my wife and family, and most of all Jesus and all those who profess faith in Him.

I have brought hurt and a reproach to my family, close friends and the fans of our show with my actions.

The last few years, while publicly stating I was fighting against immorality in our country I was hiding my own personal failures.

As I am learning the hard way, we have the freedom to choose our actions, but we do not get to choose our consequences. I deeply regret all the hurt I have caused so many by being such a bad example.

I humbly ask for your forgiveness. Please pray for my precious wife Anna and our family during this time.

Josh Duggar
IMAGE: Facebook

(Visited 86 times, 1 visits today)