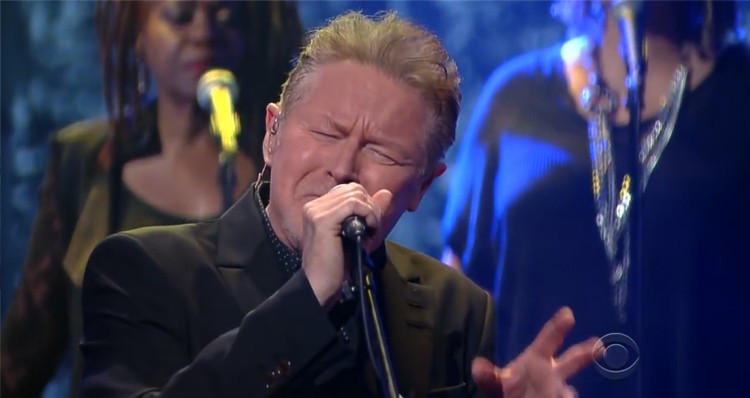 Trashing Republican front-runner Donald Trump is rapidly turning into the greatest national sport of the season. Everyone is doing it, from outgoing presidential hopeful Scott Walker to Fox News.
Musicians have been taking shots at the Trump for quite a while now, with Neil Young leading the pack when he slammed Trump's use of "Rockin' in the Free World" for his campaign announcement. REM frontman Michael Stipe lashed out at Trump for using "It's the End of the World as We Know It (And I feel Fine)" at a campaign rally, telling the Trumpster: "Go f — yourselves, the lot of you — you sad, attention-grabbing, power-hungry little men."
Romeo Santos, the Bachata King and New York native, headlined a July concert at Brooklyn's Barclays Center where he criticized Trump for alleging that many Mexicans who have settled in the U.S. are "rapists" who bring drugs and crime to America, yelling "f–k Donald Trump!", to the delight of the nearly 18,000 fans in attendance. Santos, a New York-born, half-Dominican, half-Puerto Rican singer, added, "You got a problem with Mexicans, but they built your f–king buildings, motherf–ker." America Ferrera, Eva Longoria and Ricky Martin have also remarked on Trump's comments against Mexicans and immigrants.
Legendary Eagles singer and songwriter Don Henley became the latest in the string of performers to criticize Trump when he used his Monday performance on "The Late Show with Stephen Colbert" to call out Donald Trump by name.
Henley was performing "Too Much Pride" from his new solo album when he took the opportunity to offer some advice to Trump, singing: "You don't have to be right, Donald, all the time. You can't go on with all these axes to grind. So why don't you lighten up and let it ride? Too much pride," adding "Now listen Mr. Trump, empires rise, and empires fall, you stick around here long enough you'll see it all. Now it looks like it's gone nationwide, too much pride."
You can watch the action, below:
(Visited 2,033 times, 1 visits today)