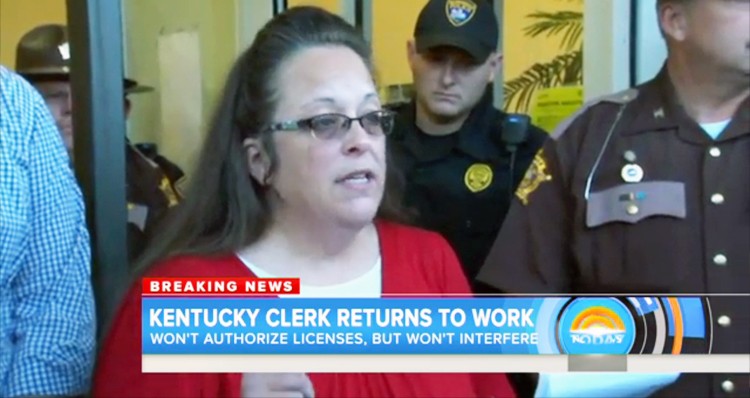 Kim Davis, the Kentucky county clerk recently jailed for refusing to grant marriage licenses to same-sex couples, returned to work on Monday – saying she will not stop her deputy clerks from issuing licenses.
Although the governor's office and the county attorney are saying that licenses issued by her deputies are valid, Davis is questioning their validity as she claims they would not carry her authority.
Davis read a statement to reporters Monday morning while surrounded by sheriff's deputies.
"I am no hero," she told reporters, adding "I'm just a person that's been transformed by the grace of God, who wants to work, be with my family. I just want to serve my neighbors quietly without violating my conscience."
You can watch a news clip from NBC News, below:
(Visited 19 times, 1 visits today)