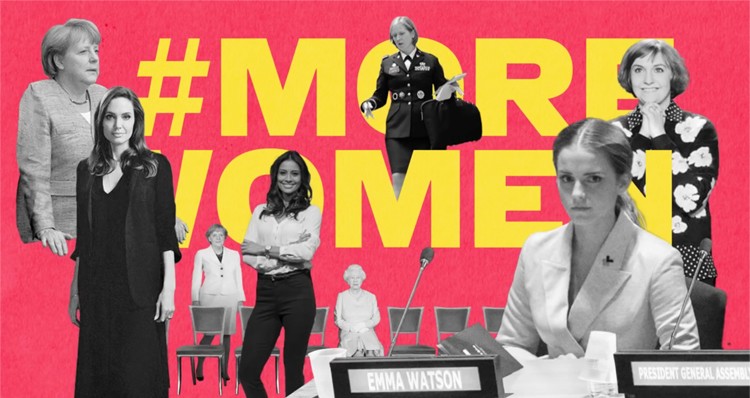 Elle Magazine has created a new video showcasing what happens when women are Photoshopped out of images in the workplace and in politics.
Quartz reports that the video is a "series of disheartening images that serve an inspiring purpose," adding that the video is part of a #morewomen campaign "launched by the magazine to elevate women to positions of power worldwide."
Elle published a statement, explaining #morewomen:
Our new initiative #morewomen, will celebrate the global power of women's collectives in a playful, engaging way. Smart, successful women are too often portrayed as one-offs: fierce individualists concerned with their own success.

The story of how women in positions of strength continually support and empower each other is consistently ignored while the myth that we pit ourselves against each other perpetuates.

We want to change this narrative in our Feminism issue and create a more positive conversation – to reflect the power of women, and to support and grow each other as we push for global equality.

So, in celebration of today's new 'girl squads', we're urging influencers, personalities and smart thinkers to spread the word.
The video is accompanied by narrative explaining that "There are too many instances in business, music, art and media, where women are represented by a single female," adding that
Women rarely outnumber men.

Why aren't there #morewomen making it?

There is room for more of us at the top.

One woman's success makes EVERY WOMAN STRONGER!

More women for #MoreWomen

Join #ELLEFeminism now.
You can watch the video, below:
(Visited 46 times, 1 visits today)