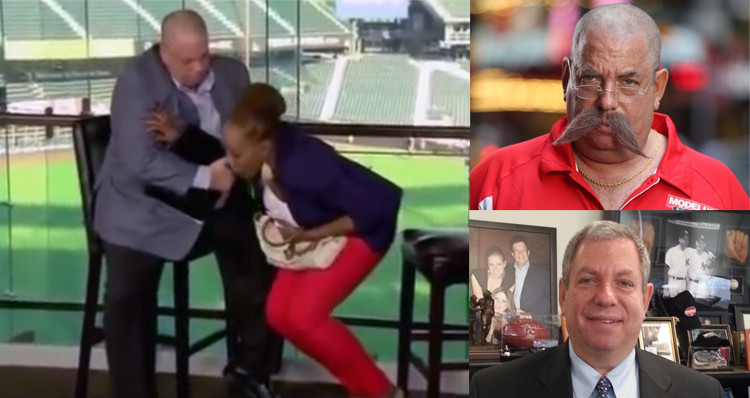 Your entire life can change in one day as this homeless mother of three found out.
This is the story of Angel, a hard working mother of three who became homeless during her last pregnancy over two years ago. Yet somehow, she encourages others to move forward in confronting their own personal challenges, giving them hope and inspiration.
Angel, an apparel associate at Modell's Sporting Goods, thought she was being filmed for a documentary training a new store employee. What she wasn't told was that in reality, she was appearing on an episode of CBS's Undercover Boss.
Undercover Boss is a two-time Emmy Award-winning reality television series, based on the British series of the same name. Each episode "follows high-level executives as they slip anonymously into the rank-and-file of their own organizations" to discover the faults and weaknesses within the company.
This episode featured Mitchell Modell, the CEO of Modell's Sporting Goods.
As CBS News reports, Mitchell was "shocked to discover a personal struggle greater than he could ever imagine" while working with Angel.
Mitchell can be seen with tears running down his face as Angel gives him a pep talk.
"I love this job… but it hasn't always been this way," Angel tells him, explaining that when she turned 25 she became pregnant and lost her old job as restaurant manager and has been living in a homeless shelter for the past two years with her three children, aged 4, 3 and 21 months.
"We've been homeless for a long time. We live in a shelter now," she explained, adding, "It doesn't matter, though. I don't want you to feel sad for me."
What Angel didn't know at the time was that she was telling her story to a man who had the power to change her entire life in one day.
Appalled that an employee of his was not earning enough money to pay for a home, Mitchell revealed his real identity to Angel at the end of the episode and gave her a promotion along with a $14,000 raise and a tax-free check in the amount of $250,000.
With tears streaming down his face, Mitchell tells Angel: "I think about that homeless shelter where you go home every night since I left you. It kills me that you're still there.  So I have a check for you because I want you to move out of there immediately, like tonight."
Angel's reaction as she slides from her chair and kneels on the ground.
Please SHARE with your family and friends if you find this story as inspiring as we did!
Here a short, behind the scenes clip from CBS with Mitchell talking about his experience with Angel:
(Visited 242 times, 1 visits today)