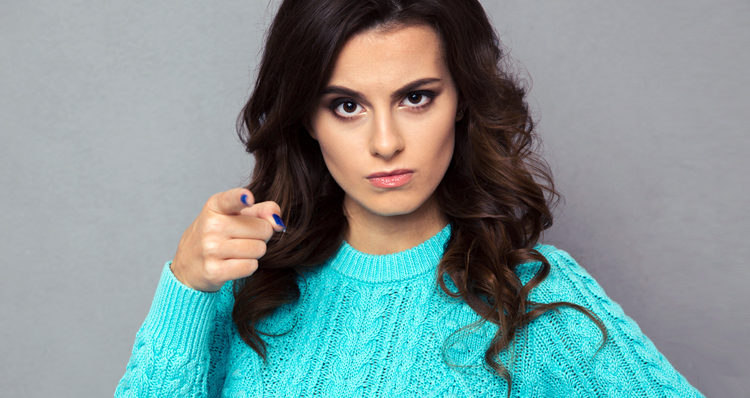 Jezebel blasted People Magazine for their celebratory Trump edition, promising to call out any other entertainment magazine attempting to normalize the Trumps.
Jezebel, the online magazine focused on celebrities, feminism and issues relating to women's empowerment, blasted People Magazine yesterday for publishing a celebratory Trump cover but failing to mention that one of their writers accused him of sexual assault.
"It's been one day since the United States managed to elect a grabby, erratic goblin as our president, and People magazine has decided they're ready to celebrate," Jezebel contributor Anna Merlan began.
"In October, former People reporter Natasha Stoynoff accused Trump of groping her during a 2005 interview, and the magazine produced six people to corroborate her account. But there's no time like the present to start slavishly licking the boots of the Trump family, is there?"
Jezebel published several tweets from People linking to sensationalized, watered down, celebratory articles. [We attached a few at the end of this article.]
Citing an article by The Cut, Jezebel goes on to explain that the "He's Hired" cover story  is a "disgraceful piece of literal propaganda is just one of many that People ran yesterday."
Jezebel goes on to make a promise to their readers, one that every media outlet should adhere to:
"Here is a promise: every time a women's or entertainment magazine does this—tries to normalize the Trumps, tries to make them into a fuzzy human interest story, tries to pretend this isn't a nightmare and a disgrace—we're going to call you on it. Everyone sees what you're doing, People, and history will not forgive you for it."
As one might expect, Fox News was quick to defend People, publishing the following statement by a rep from the magazine:
"Donald Trump's win is a history-making news event that warranted the cover of the magazine. The story is not a celebration or an endorsement and we continue to stand by Natasha Stoynoff, whose account of being attacked by Trump in 2005 is recounted in this week's cover story."
Fox also tried to spin the controversy into an attack on liberals by publishing the following nonsense by Dan Gainor, VP Business and Culture at the Media Research Center:
"The left learned nothing from ridiculous amounts of media bias that led to Trump's victory. They don't want any normalcy. They expect every so-called neutral outlet to reflect the liberal agenda that Trump is somehow not a legitimate president. We saw this with Matt Lauer also, because he wasn't overly biased against Trump. Already, Americans are rejecting the news media as being biased. The left wants to encourage that view."
However, several Twitter users weren't buying it and expressed their displeasure disgust with People Magazine.
@MrJessCagle I can't wait to cancel my twenty-year subscription first thing tomorrow. You and People disgust me. #BoycottPeopleMagazine

— Ellen Byron (@ellenbyronla) November 11, 2016
#BoycottPEOPLEmagazine #PeopleMagazine just lost a reader who has been with you since edition 1. I refuse to support a FASCIST regime.

— Olivia (@TheUnrealOlivia) November 11, 2016
@people Never buying again. Thanks for caring about sexual assault victims. Please customers and celebs #boycottpeoplemagazine #Shame

— nicole Crowhurst (@NCrowhurst) November 11, 2016
Below are some of the disgusting tweets by People Magazine:
He's hired! Donald Trump is elected 45th President of the United States in stunning upset https://t.co/nIJUq46x27 pic.twitter.com/XbnrfokfoW

— People Magazine (@people) November 9, 2016
Will it be the gold house? Donald Trump reveals his plans for the most famous home in America https://t.co/VBxsL0gQmQ via @peoplehome pic.twitter.com/bB2RnHac1p

— People Magazine (@people) November 9, 2016
22 photos of Ivanka Trump and her family that are way too cute https://t.co/AZdq7b2Gwa pic.twitter.com/e6cSxQAft1

— People Magazine (@people) November 9, 2016
(Visited 199 times, 1 visits today)