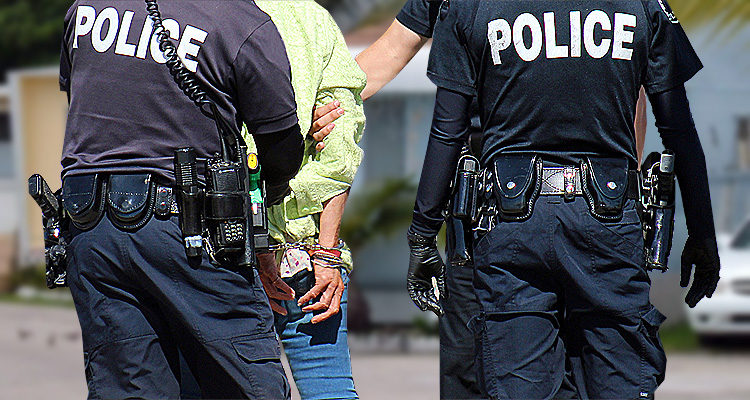 Is the alt-right self-destructing? – Trailer park brawls, legal and financial troubles mark the beginning of the end of leading alt-right groups. However, there is no reason to celebrate as the white nationalist movement itself is still strong in America according to recent polling.
Eight months after the white-nationalist rally in Charlottesville was marred by murder and mayhem, the alt-right movement appears to be imploding.
Vox reported that: "Last August, a far-right rally called 'Unite the Right' took over the college town of Charlottesville, Virginia, for two days. By the time police managed to clear the streets of protesters and the state of emergency had been lifted, 19 people had been injured (some seriously) and one woman, Heather Heyer, had been killed by a white supremacist who drove into a crowd of counterprotesters.
The Washington Post reported on Friday that "Eight months after a white-nationalist rally in Charlottesville ended in the death of a counterprotester, the loose collection of disaffected young white men known as the alt-right is in disarray."
The zenith of the alt-right — Charlottesville's Unite the Right rally in August — also appears to have been the moment of its decline, according to hate-group experts and members of the alt-right, most of whom were predicting a surge in membership at the time.
Continuing, The Washington Post details one of the more bizarre incidents accompanying the collapse of one of the alt-right's most organized groups.
"The Traditionalist Worker Party, which at its height operated in at least eight states and had about 1,200 paying members, according to its leaders, also collapsed last month," WaPo began.
The dynamic between co-founders Matt Parrott and Matthew Heimbach has always been unconventional. Heimbach is married to Parrott's stepdaughter from a former marriage, and the two men lived in neighboring trailers, where they promoted traditional gender roles in addition to white-supremacist beliefs.

But according to a police report obtained by the Southern Poverty Law Center, Heimbach began sleeping with Parrott's wife. In early March, the two told Parrott and Heimbach's wife that the three-month affair was over, but Parrott didn't believe it, so he concocted a plan to catch them. Heimbach and Parrott's wife fell for it while Parrott was outside, standing atop a box, looking in through a window. Then the box broke, and, his cover presumably blown, Parrott went to confront Heimbach, who allegedly choked him. Parrott lost consciousness, then fled to a Walmart, where he called police, who reported that Heimbach later violently grabbed his wife's face.
The Southern Poverty Law Center elaborated on the incident, reporting that:
During the set up at Parrott's Paoli trailer home, Matthew Parrott and his step-daughter waited outside, standing on a box and watching through a window, police said.

A confrontation ensued between Heimbach and Matt Parrott. Parrott told police Heimbach twisted him down to the ground, then "choked [him] out."

"He grabbed and injured my hand after I poked his chest then choked me out with his arm," Parrott said in a handwritten statement to police. "Then he chased me to my home and did it again."

After police arrived, the responding officer overheard a verbal confrontation between Heimbach and his wife, followed by a "scuffle," the report states. Heimbach's wife said her husband kicked a wall, grabbed her face "and threw me with the hand on my face onto the bed."  Police said the step-daughter recorded the attack on her cellphone.

In the report, all four people involved in the incident recorded their occupations as "White Nationalist."
The Washington Post concluded their article, reporting that:
Heimbach was charged with felony domestic battery, the Traditionalist Worker Party disintegrated, and Parrott, speaking on the phone earlier this month, sounded different than the triumphant white supremacist who in the days after the Charlottesville rally promised that he and the alt-right were here to stay.

"I'm unplugged from politics," Parrott said. "I'm done. I'm out. I don't want to be in The Washington Post anymore. I don't care to have this humiliating and terrifying ordeal be more public than it already is. . . . There is no more Trad Worker."

Heimbach, citing the advice of his attorneys, declined to comment.
(Visited 734 times, 1 visits today)