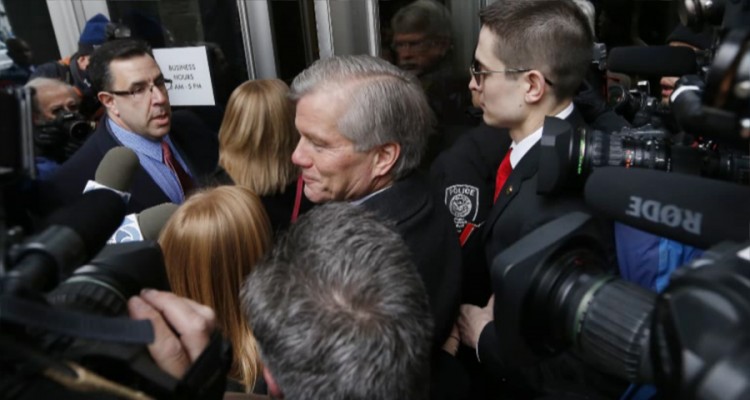 Former Gov. Bob McDonnell was sentenced on Tuesday to a prison term of 2 years by U.S. District Judge James R. Spencer. A Virginia governor has never been sentenced for crimes committed while in office before.
McDonnell was ordered to begin serving his sentence by February 9 and his wife, Maureen, will be sentenced later that month.
As you may recall, the two of them were convicted of charges of bribery, conspiracy and extortion in September of this year. Following a lengthy federal trial, McDonnell was found guilty on 11 counts while his wife was convicted on nine.
As is customary in these kinds of corruption cases, the Justice Department was intent on making examples of the McDonnells. Assistant Attorney General Leslie R. Caldwell made the following statement regarding sentencing back in December:
In pursuit of a lifestyle that they could ill afford, McDonnell and his wife eagerly accepted luxury items, designer clothes, free vacations and the businessman's offer to pay the costs of their daughter's wedding. In return, McDonnell put the weight of the governor's mansion behind the businessman's corporate interests. The former governor was elected to serve the people of Virginia, but his corrupt actions instead betrayed them. Today's convictions should send a message that corruption in any form, at any level of government, will not be tolerated.
(Visited 7 times, 1 visits today)