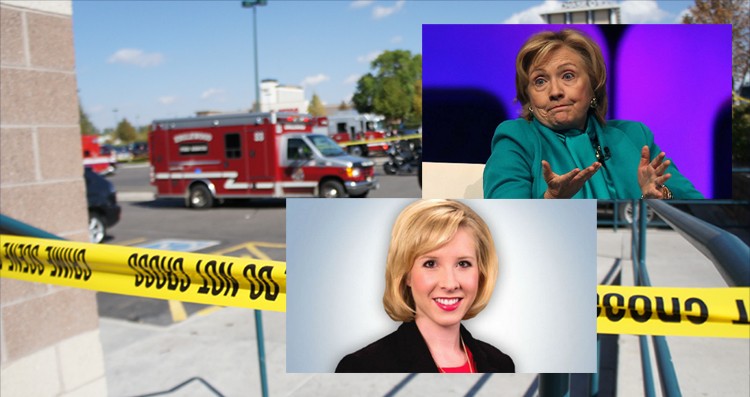 The hypocrites at the Young Conservatives website are at it again – politicizing the tragic on-air shooting death of a reporter and her cameraman Wednesday morning in Virginia.
WDBJ7 reporter Allison Parker, 24 years of age,  and photographer Adam Ward, 27, were shot and killed Wednesday morning during a live interview and a third victim, Vicki Gardner of the local Regional Chamber of Commerce, is in critical but stable condition.
Young Conservatives didn't waste any time politicizing the event, publishing a total of 6 articles on the shooting so far and taking potshots at liberals along the way.
In one article, Young Conservatives writer Michael Cantrell wrote:
So disgusting liberals aren't wasting a single moment politicizing the awful shooting that happened this morning which ended in a reporter and photographer murdered on live television.
At issue was a tweet by comedian Rob Delaney, questioning the NRA about the "on-air double homicide." Delaney has posted: "@NRA Was that on-air double homicide by handgun sponsored content?"
In the wake of the Virginia tragedy, Democratic presidential hopeful Hillary Clinton tweeted: "Heartbroken and angry. We must act to stop gun violence, and we cannot wait any longer. Praying for the victims' families in Virginia. -H."
Cantrell lashed out at Clinton in another article, accusing her of "staying true to her progressive roots and not allowing a senseless tragedy to go to waste by calling for 'action to stop gun violence' in light of the tragic murder of a news crew in Virginia."
He continued writing: "Since Hillary has taken a serious shellacking in the polls over the last few weeks, it isn't surprising to see her attempting to use the shooting to try boosting her numbers a bit, but that doesn't make the move any less despicable," before getting to the crux of his problem with the tweet:
The question raised by this moronic tweet is what kind of action does she have in mind to help end gun violence?
(Visited 44 times, 1 visits today)