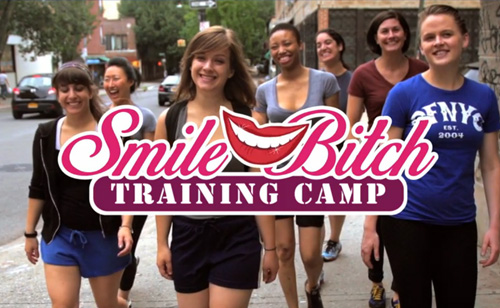 If you're a woman, chances are that somewhere, some man told you to smile.
You're walking down the street minding your own business and you hear it, "Smile," or "Smile Bitch."
Now, there's help!
Smile Bitch Training Camp!!!
Thanks to Janelle James  and Laura Prangley for creating this awesome video for women who need a little help pleasing strange men on the street!!
(Visited 22 times, 1 visits today)