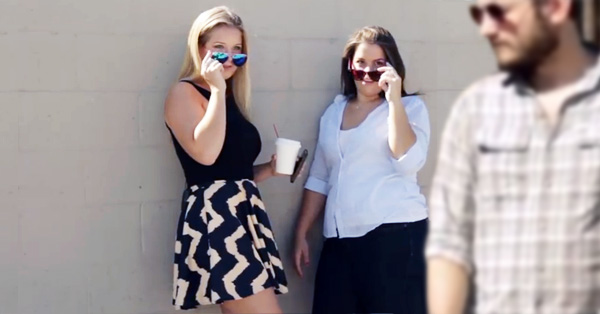 BuzzFeed posted a video – If We Lived in a World Where Women Catcalled Men – and it is simply brilliant.
These women catcall men using variations of  stereotypical phrases to make their point and the result is hilarious.
Some of the catcalls:
"Bet those arms could put together my IKEA furniture…"
"You look so emotionally stable."
"Those arms look they could carry some babies…"
"Hey, nice shoes! Wanna spoon?"
Please take a moment and Like Kimberley A. Johnson on Facebook.

---
(Visited 55 times, 1 visits today)