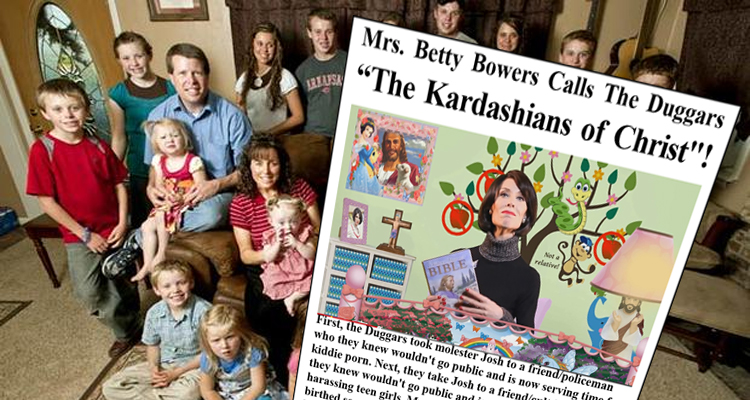 By now you've heard all about Josh Duggar, of the now cancelled TLC show 19 Kids And Counting. If not, you can catch up here.
Duggar son, Josh, who's now twenty-eight and married with three children, sexually abused his female siblings when he was a teen.
You've probably also seen all of the rape apologists making excuses for his "sin."
Well, Mrs. Betty Bowers, America's Best Christian has weighed in and as usual, she has her own unique perspective.
In one post she calls the Duggars the "Kardashians of Christ"!
In another, she mocks the Duggars' attempts to protect Josh:

And in her first post on the subject, she mocks them about boycotts:

h/t to Cindi Sherman Brady of Kicking Ass for the Middle Class
(Visited 71 times, 1 visits today)