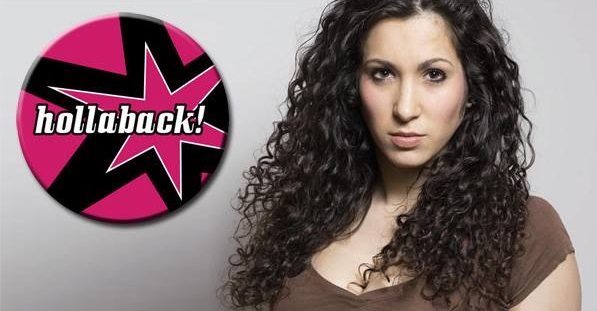 Shoshana Roberts,  the aspiring actress who was catcalled more than 100 times as she walked the streets of Manhattan, has reportedly received online rape threats. According to Emily May, co-founder and executive director of Hollaback, her office has been getting threatening phone calls since the public service announcement went live. Roberts has also been receiving menacing emails that she is reporting to police.
The PSA followed Roberts for 10 hours as she walked the streets of New York City with a hidden camera and two microphones that recorded catcalls and comments from men such as, "Someone's acknowledging you for being beautiful — you should say thank you more."
The YouTube video of Roberts has over 6 million views and thousands of comments – some of them are very, very nasty.
"Unfortunately, the behavior that we see on the streets, we also see online," May told the Daily News. "We were horrified by what we were seeing but we weren't shocked. It's part of the culture. It's part of something we're looking to change the root cause of so people aren't harassing on the streets and on the Internet."
If you haven't seen the PSA –
(Visited 105 times, 1 visits today)