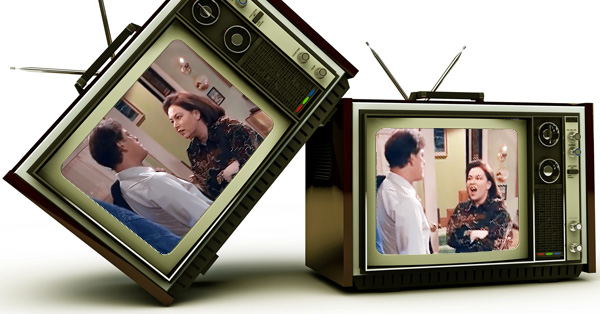 Roseanne Barre owns a state representative on fair wages, taxes, labor rights, and plight of the middle class due to corporate greed.
When this was first broadcast, Roseanne was a household name. And she wasn't afraid to take on what were perceived at the time to be taboo things to talk about. Unions, working people, the struggles of middle class America in holding down a job and keeping your house or small business afloat.
As Daily Kos reported back in 2011, "Roseanne Barr had a polarizing effect on America. Many saw her take on Middle Class life in small town America as a reflection of their own lives. Many others simply didn't want to have to see, in primetime, that others were struggling to live honest lives when things were coming so easy to them."
You can observe the state rep trying to escape once Roseanne demonstrates knowledge about the issues. As WePartyPatriots notes,
When Roseanne shows that she is informed about the issues, the politician tries to make an escape. It plays on the audacity of public servants who believe the middle class is too busy to keep informed on issues that affect them.
You can watch the clip, below.
(Visited 39 times, 1 visits today)