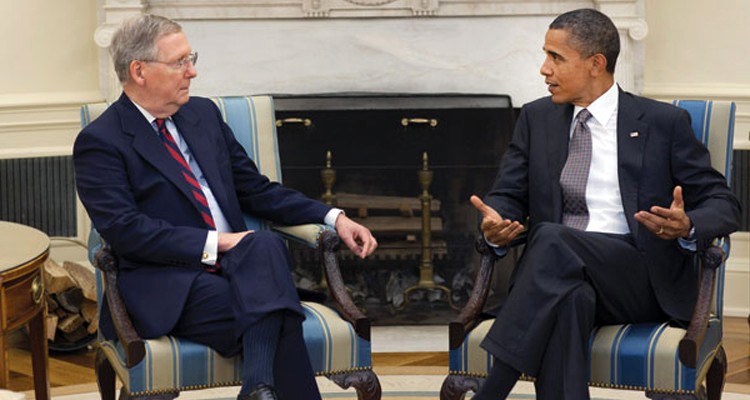 Senate Majority Leader Mitch McConnell (R-KY) issued a press release warning other countries not to trust President Obama's promise to significantly reduce U.S. carbon emissions. Much like Tom Cotton's Open Letter to Iran, signed by 46 GOP senators last month, this is yet another way for Republicans to sabotage international negotiations and to undermine President Obama.
McConnell's Press Release:
March 31, 2015
WASHINGTON, D.C. – U.S. Senate Majority Leader Mitch McConnell issued the following statement regarding the Obama administration's unworkable Intended Nationally Determined Contribution (INDC) in preparation for global climate talks in Paris: Even if the job-killing and likely illegal Clean Power Plan were fully implemented, the United States could not meet the targets laid out in this proposed new plan. Considering that two-thirds of the U.S. federal government hasn't even signed off on the Clean Power Plan and 13 states have already pledged to fight it, our international partners should proceed with caution before entering into a binding, unattainable deal.
Please take a moment and Like Kimberley A. Johnson on Facebook.
(Visited 52 times, 1 visits today)