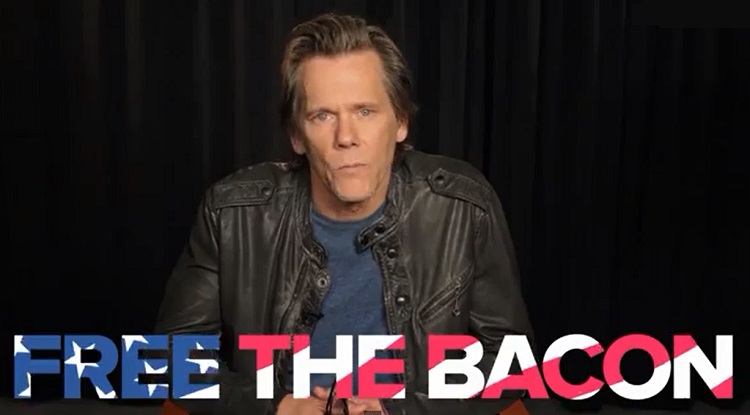 Actor Kevin Bacon is very concerned about gender equality and the lack of male nudity in movies and on television shows, and he's on a crusade, calling for more male nudity in films.
Bacon says in his pretend/serious campaign video:
"In so many films and TV shows we see gratuitous female nudity. And that's not okay.
Well it's okay, but it's not fair to actresses and it's not fair to actors. We want to be naked, too. Gentleman, it's time to free your bacon."
#FreeTheBacon is trending on Twitter now – keep in mind, some of the photos you may find may not be safe for work.
Like Kimberley A. Johnson on Facebook HERE or follow her HERE.
H/T to Mashable for the video.

(Visited 31 times, 1 visits today)