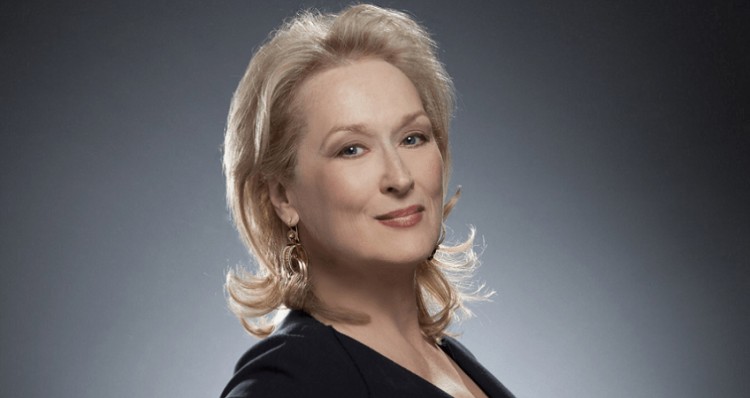 Following a screening of her new film, Suffragette, Meryl Streep told Telluride Film Festival attendees that Congress ignored her letter urging them to vote on the Equal Rights Amendment. Her letter was delivered to each and every congressional representative and sadly, received almost no replies. Streep then called on Pope Francis to address gender inequality.
"I sent them [Congress] each a book called Equal Means Equal by Jessica Neuwirth. It's about the revival of the attempt to get an ERA that would codify in law that you can't discriminate against women," she said. "I got five answers."
Streep recalled listening to her parents discuss finances as a young girl. She explained their marriage was fairly equal but also contentious. Even though her mother worked as a commercial artist, she still had to ask Streep's father for money. "I remember those conversations, hearing them upstairs, the back and forth. … I remember thinking, 'I will never have to ask anybody for money, I will have my own money.'"
A female audience member and a former pro-ERA campaigner asked Streep why she believed the ERA would make a difference today. The actress replied, "It needs to be set down in law. … For the rest of the world, it's important that this is set down in law."
Streep went on to praise Pope Francis' work on behalf of the poor and impoverished, as well as his words urging action on global warming. She described him as "amazing," and added, "He must address issues of inequality. The conversation changes when women are at the table."
Although the constitution *should* be read to protect women against discrimination, the standard for protection against sex discrimination is not as stringent as it should be. And for some members of the court, women don't seem to count as constitutional "persons," even though corporations do. Even the most conservative Justice, Antonin Scalia, is on record saying, "Certainly the constitution does not require discrimination on the basis of sex. The only issue is whether it prohibits it. It doesn't."
The book Equal Means Equal uses numerous court cases to illustrate why the laws we have in place are not enough to protect from gender discrimination. After reading Neuwirth's book, it's easy to understand why we need a constitutional amendment that specifically covers women.
A new documentary – also titled Equal Means Equal – by feminist film maker Kamala Lopez, is currently in the works and should be released early next year. Below is a recent teaser that breaks down pay inequality – especially for women of color.
Special thanks to Seth Okin, Maryland lawyer. For more information click HERE.
(Visited 188 times, 1 visits today)