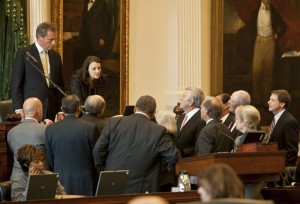 The world watched as Democratic Texas Senator Wendy Davis stood for 13 hours to filibuster the controversial abortion bill SB5.
YouTube provided a live stream and as midnight approached, the views quickly escalated. In less than 5 minutes, the total views jumped from 120k to over 180 thousand viewers.
Cheers were erupting from the crowd. The stroke of midnight arrived and it was unclear if the bill had passed. Lt. Gov. Dewhurst wanted to claim victory, but in this transparent social media world, lies become more difficult to conceal. There was a question as to what time the vote was called. Several large media outlets reported the bill had passed.
Screenshots of Texas Legislature Online clearly show the vote was called after midnight and dated 6/26.

Seconds later, the page was taken down!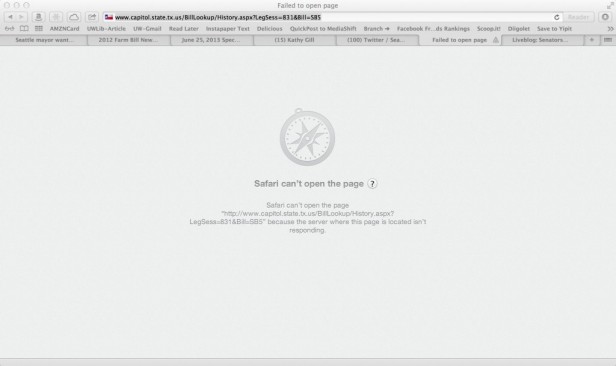 When it was back up, the dates were mysteriously altered to 6/25 and made it appear as if the bill passed.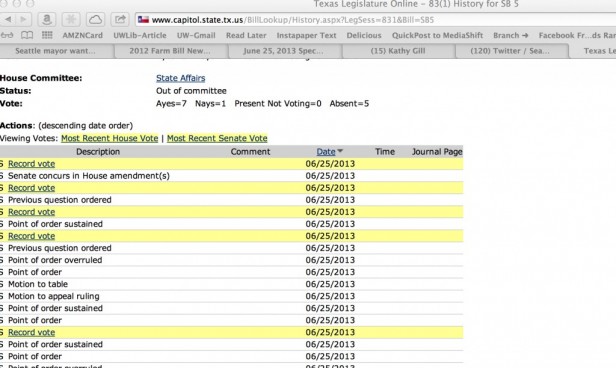 Kathy Gill, Technology Policy Analyst of  The Moderate Vote  said:
"In my experience (I've done web work since 1993 or so), pages like this one are automatically generated from a database file. In other words, a person doesn't code the page.

In order to change something like this, someone has to change the database. And things like votes and official times, they're often (usually?) automatically generated also.

In other words, changes like this are deliberate."
Dewhurst was forced to concede and proclaimed the bill as dead.
This is not over and this bill will rise again.
The GOP has been operating this way for some time. It was easier to hide and they have been able to get away with cheating and lying until now. Fortunately with the social media technology making it more difficult for them to fight dirty, and with the world watching, they are revealing themselves to be the sinister party of deceit.
Not only have they illustrated the War On Women has escalated since November 6, 2012, they can't seem to stop themselves when it comes to blatant misogyny and oppression. The result is painful, but in the end, we are seeing women and men rising up, taking to the streets and organizing on and off line.
I would like to personally thank David Dewhurst for helping to make Wendy Davis a rock star and showing the world how corrupt and dangerous Republicans can be. It's ON!
Keep it up GOP. 2014 can't arrive fast enough, and the political bloggers will make sure to remind voters of your crazy, destructive antics right before election day.
---
(Visited 20 times, 1 visits today)