UPDATE:   Amid giggles, House kills Missoula legislator's ban on 'provocative' clothes.
Montana Republican lawmaker Rep. David Moore is seeking to ban yoga pants in an effort to strengthen the state's indecent exposure law.
No, I am not kidding. This isn't the Onion.
Moore introduced House Bill 365 on Tuesday. The proposal was inspired by a group of  heathens naked bicyclists that rode through Missoula last August.
The Billings Gazette reported:
Moore said that even tight-fitting beige clothing could be classified as indecent under the law.
After the hearing Moore adjusted his tin foil hat and said, "Yoga pants should be illegal in public anyway." He also said that he wouldn't have a problem with police officers arresting people who wear provocative clothing and he would leave it up to the discretion of the individual officer. He isn't sure if police would actually arrest people for wearing yoga or beige pants and he also pondered if the good people of Montana would challenge the law.
Perhaps Moore got caught up in the excitement over a recent blog by a Christian mom who said she is choosing not to wear yoga pants anymore out of respect for her husband and children. The blog went viral, sparking all kinds of debate. Even some outspoken Republican women said the idea that men are incapable of controlling themselves around women who wear yoga pants is insulting to men, and the stupidest thing in the history of EVER!
It'll be interesting to watch developments of this STUPID, CRAZY proposal!
---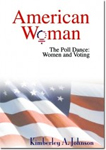 (Visited 129 times, 1 visits today)